Show & Tell _BDA at 100% Design
Yup, we were queuing to get inside the main exhibition hall at Olympia first thing on the first day, bleary-eyed and with steaming coffee in hand. It was going to be another loooooong (and for our feet, painful) day! But we're running on creative adrenaline this week and loving every minute!
100% Design celebrates 25 years this year. Dare I say it, I remember going along to the very first one over at the Duke of York's HQ off the King's Road. With over 400 exhibitors at the event and an incredible talks program, including from David Rockwell and Marcel Wanders, we were ready to do the 'sweep'.
From beautifully handcrafted product to innovative tech, from artisan to downright bonkers, here are some of BDA's highlights:
Believing in the power of storytelling, emerging brand Guananan & Co takes inspiration from traditional oriental mythologies. We love their beautiful designs of mythical creatures applied to wallcoverings, home accessories and silk scarves.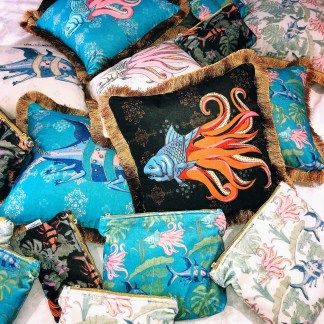 Practically neighbours, One Artisan specialise in designing handcrafted concrete furniture and lights for the home, office or outdoors environment from their workshop in Stroud, Gloucestershire. Many of their pieces bring together concrete, resin and reclaimed timber, creating one-off, unique items designed to last a lifetime.
Another emerging brand and one of four sharing a stand as the 'Naturally Bespoke Collective', Welsh Tuffet.Co makes a fabric pouffe that is filled with recycled wool giving it its characteristic 'soft but firm' Tuffet. Hand-finished with stitched leather handles & carefully colour coordinated using authentic materials. Also check out Brechfa Farm Blankets, Damson & Slate and Harp Cottage Interiors (where you can also book to stay).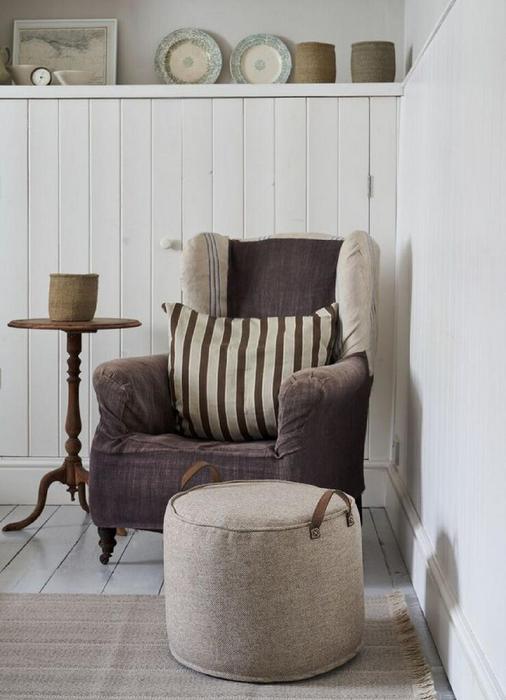 DelightFULL creates handcrafted, mid-century modern lighting fixtures that recall a time of smooth sophistication. Each unique, vintage Jazz-inspired piece is lovingly made by artisans with an intense passion for their craft.
London-based Hayche caught our eye for their innovative designed furniture choosing to work with materials for their beauty, purity, honesty and sustainability.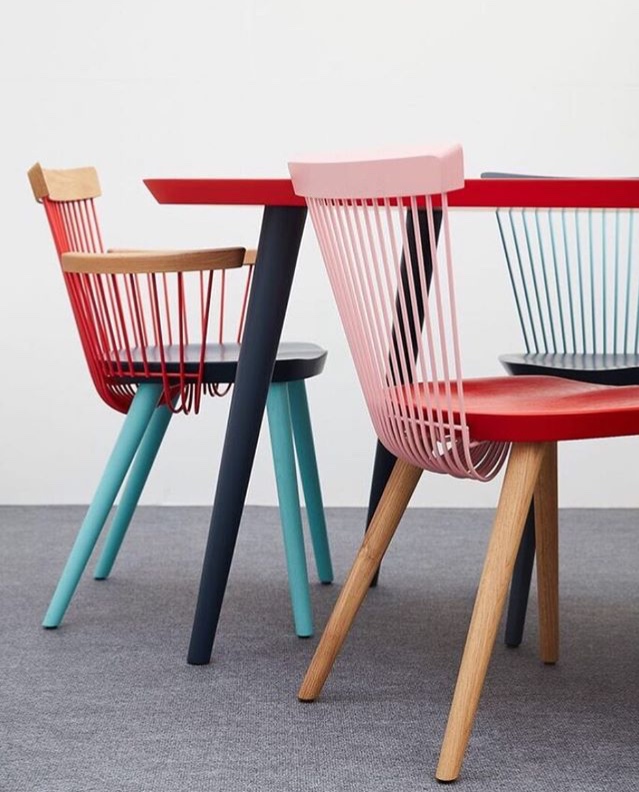 Ok, so being an expert in the creation of 'floorobes', having one on the floor of my bedroom, I was intrigued by the idea of a LoftRobe pitched as an "alternative and superior storage solution... for a wide range of applications and clients". By the flick of a switch on the remote, the 'drobe' can be raised and lowered, we were even given a demo. It's a real thing! And a clever one too!
The day soon ran away from us. So many things to look at (touch, feel and talk about), but so little time! But we left with bags full of inspiration, samples and contacts.
Oh, and very achy feet.
Can someone give me a piggy-back please...?
Anyone..........................................?
_VH